2018, audio, murals, installation, solo exhibition at CCI Fabric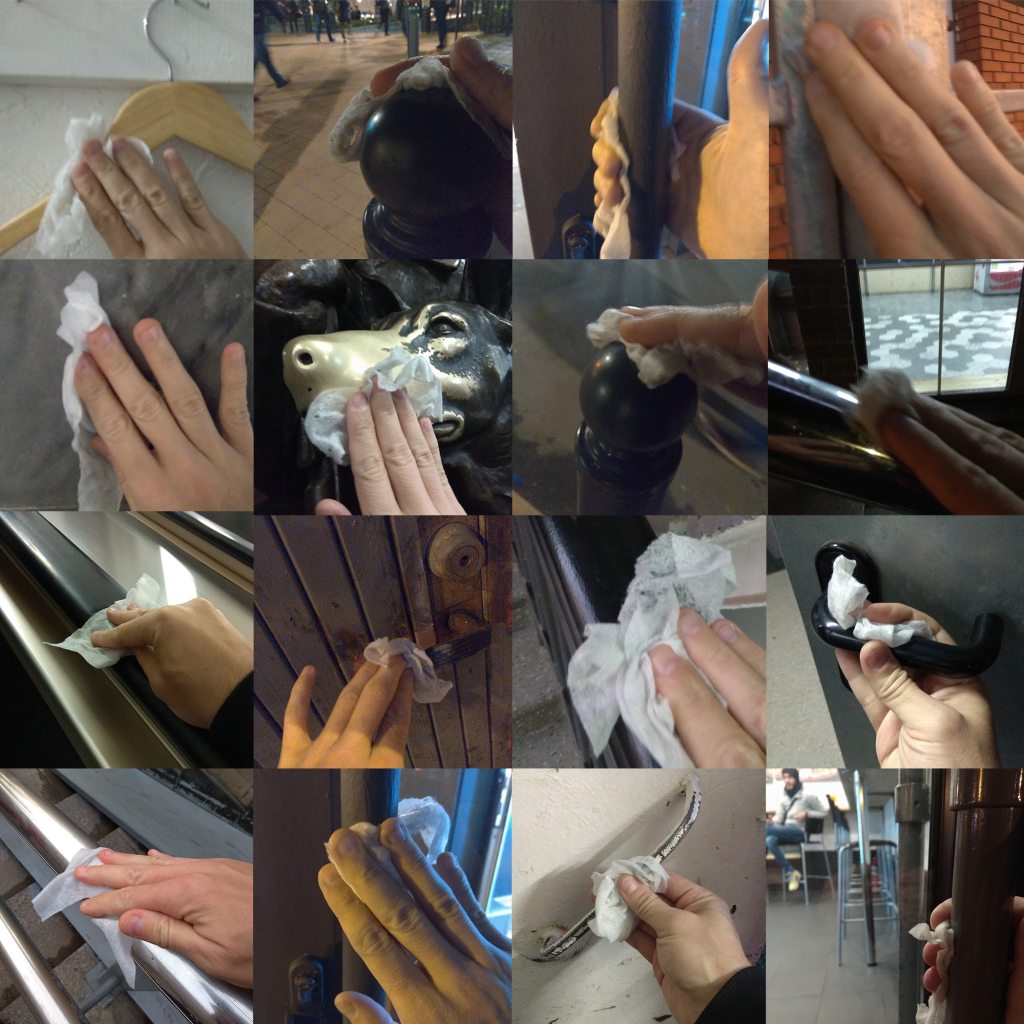 There is two components of artwork:
– Metal door handles of public spaces, house railings, coins and banknotes are cleaned from human bio dirt. Humanity substance was neatly applied to the walls.
– Audio sensors are connected to the communication systems of the building. Any aspect of human life becomes audible.
Photo by Tanya Sushenkova (https://www.facebook.com/Stan.Sushenkova/)