Interactive gameinstallation, 2021
'Crowd Sign' interprets the mechanisms of authoritarianism. The viewer becomes the controller of a virtual crowd in real time. An order in the form of a clear graphic symbol is sent to a semi-organized thousand-headed image. But the creatures living on the far side of the screen never follow orders in strict compliance. Due to the complexity of the communication system, the sent signal undergoes alteration, reminding us that power cannot be unlimited.
The viewer is invited to draw a sign on the touchpad. The humanoid creatures appearing on the screen will line up in the drawn figures.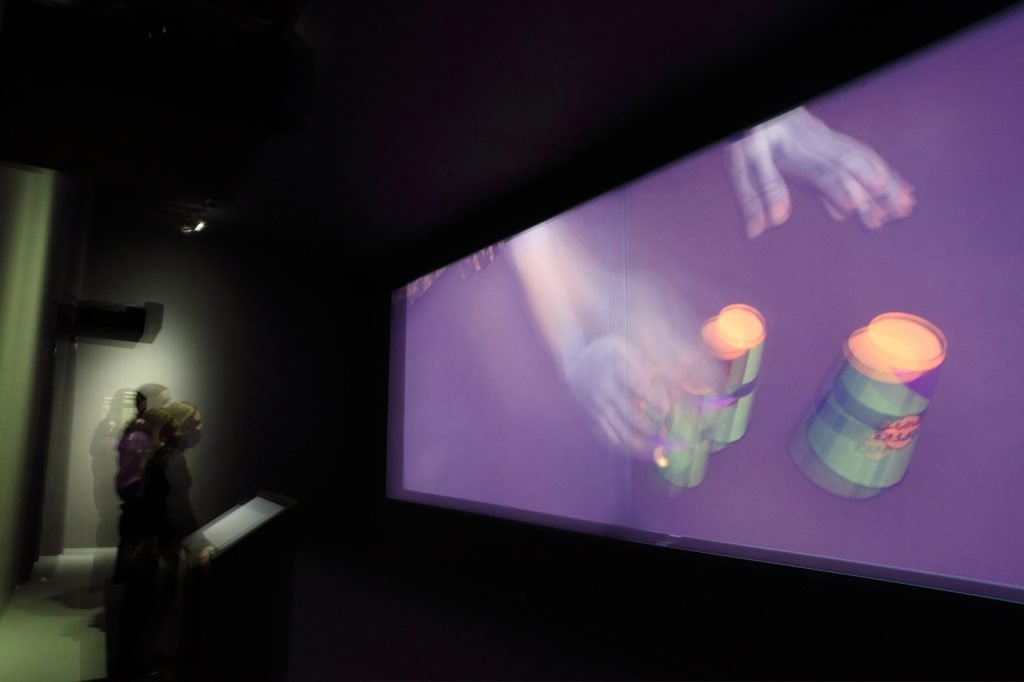 Crowd Sign: Emission on Steam:
Crowd Sign: Emission on Steam
Crowd Sign: Emission is a game where you paint a signs and watch the action unfold then later you can explore the world of the game in first person mode. Fantastic quest story with a branched out plot. The scenario is randomly generated each time, and the lore is created by the player himself.